KYAQ Siletz, 91.7 FM, Lincoln County's Community Radio Station
A Message from Franki Trujillo Dalbey, KYAQ Executive. Director
KYAQ supports the Lincoln Co. Health Department, the Oregon governor's office and the CDC guidelines.
Stay home.

If you have to go out, wear a mask and maintain social distancing.

When you come back home, wash your hands for a minimum of 20 sec's.
Lincoln County HHS is providing information on the state and County guidelines for when and how to begin reopening the County.  That information can be found here: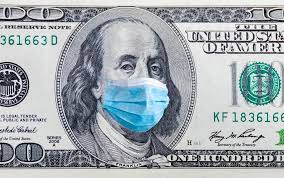 Due to social distancing and venue closures, most of our usual ways of raising money to support the station are very limited.  KYAQ FM is one of the essential media resources in Lincoln County, providing a much-needed perspective on local, national and global issues whether related to heath, politics, arts or the environment.  Even during the shutdown, to continue to provide the programing that we do, we have to cover costs including broadcast equipment, fees to broadcast music, studio rent and utilities.  We know that there are many critical places to donate money to and that financial choices right now are difficult if not downright impossible.  If you are able to make a donation to KYAQ, whether joining as a sustaining member or making a one-time donation, KYAQ FM is extremely grateful.  To make a donation, choose one of these options:
1. Write a check to KYAQ for any amount and mail to PO Box 1664, Newport, OR 97365;
2. Go to kyaq.org and click on the yellow "Donate" button;
3. If shopping on Amazon, first go to smile.amazon.com and choose "Firebare" (KYAQ's parent organization);
What happens when a radio station has to move, program changes and a remembrance
KYAQ has moved to 324 N. Coast Hwy., #6, in Newport. Our new phone number is (541) 272-5200.  Our postal address (PO Box 1664, Newport, OR 97365) remains the same.  After spending about a month packing up CDs, actual record albums, documents from the past 8 years or more and more cables than you really want to know about, volunteers descended on the Toledo location and completed the final move to Newport on March 14th.  The station was only off the air for about 4 hours, thanks to Bill Dalbey and his crew.
Almost right after the move, the state-wide shutdown was put in place.  For KYAQ, that meant that producing local shows is not happening at the station right now, with one exception.  Some local producers are using zoom to record shows remotely, others are relying on archived programming.  Nationally syndicated shows have in general continued to produce new material as scheduled although in some cases, a show may be repeated if nothing new has been produced.  A national show called Keeping Democracy Alive is now aired on Fridays (8-9pm) in place of Background Briefing.  While the Lincoln County Commissioners are not meeting, we have been carrying the League of Women Voters candidate recordings (Saturday, 9-10am).  The Commissioners will be back, we're just not sure when.
The KYAQ Board is holding monthly meetings on zoom and that has allowed all of us to feel connected to the station as well as each other during the shutdown.  As most of the staff fall into a higher risk pool due to age and/or health concerns, we have been very careful to follow all the state and county social distancing guidelines.  Being able to meet virtually has been a lifeline.
Speaking of lifelines, Bill Dalbey, our extremely dedicated station manager, will be off the air for at least two months beginning mid-May.  He has trained several current staff to cover his usual responsibilities such as uploading and downloading programming, monitoring the broadcast, recording local programs and producing the local news show that runs Monday-Friday at noon and again at 4:00 pm.  This is a typical scenario for a non-profit: one person has been doing the work that takes four people to cover.  KYAQ would not be on the air at all if it weren't for Bill.
Everyone at KYAQ hopes that all within our broadcast range, including those streaming online, are healthy, staying safe, have masks (call us if you need one) and are connected in a meaningful way to family, friends and/or neighbors.  Thanks, as always, for your continued support.
Barbara Lee Turrill, Program Directo
r
---
Remembering Dave Huntington
The KYAQ community has lost a much loved staff member.  We are very sad to announce that KYAQ programmer and volunteer extraordinaire Dave Huntington recently passed away.  Dave was KYAQ's "station sitter" and programmer for Sunday Brunch as well as Rock Through the Ages.  In his youth, Dave played in a rock band, proving that he 

had rock and roll in his veins

.  He was dedicated to the concept of "community powered radio," a phrase he coined.  Dave began volunteering not long after the station first went on the air 7 years ago, dreaming of a time when he could DJ a live radio show. Until then, he was happy to delve into his own and KYAQ's library to produce two of the most popular music shows on the radio.  Dave loved and responded to all of his listeners.  A genuinely kind and gentle man, Dave is sorely missed on KYAQ.  Rock On, Dave!